Lead YOUR trade or industry:
I4A™ Buyers Guide is an on-line virtual exhibit hall. It allows members of your trade or industry to create their company profiles and searchable product listings. Critically it is part of your domain, within your web site, displaying your branding. It is part of your identity.
I4A™ Buyers Guide is also uniquely designed to allow its participants to manage their own profile content and their product or service listings, removing that burden from you. You can of course insist on managing it yourself if you choose.
Generate non-dues revenue:
With I4A™ Buyers Guide YOU KEEP ALL of the revenues from your sales not merely a percentage.
Buyers Guide has critical features that enable it to be a significant source of non-dues revenues. Sell banner advertising based upon categories and subcategories. If a particular vendor has a unique specialty in a particular area sell him the banner space in that area.
Design up to three different levels of participation. For example, to build critical mass you might provide a free base listing. After that you can manage the extent of their participation; inclusion of photos, contact information, a contact form, number of products that they may display and more in order to define different levels that you can charge various amounts for.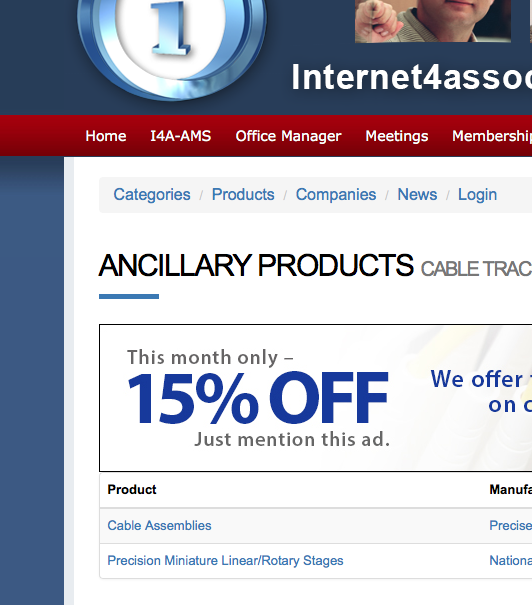 Include a widget on your home page that immediately invites visitors to search by category, company or key word. Drive traffic to YOUR Buyers Guide.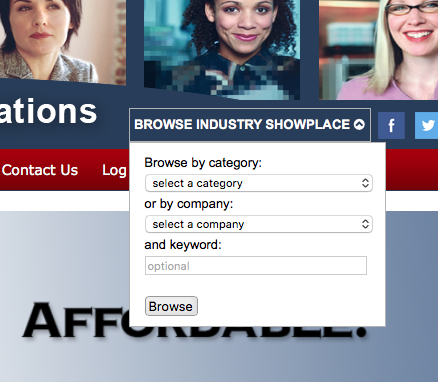 And Strengthen your Identity:
Part of your domain, your branding, your web site.
Multiple avenues to enhance non-dues revenue through banner ads and levels of participation.
Retain ALL of the revenues.
Allow participants to manage their listings.